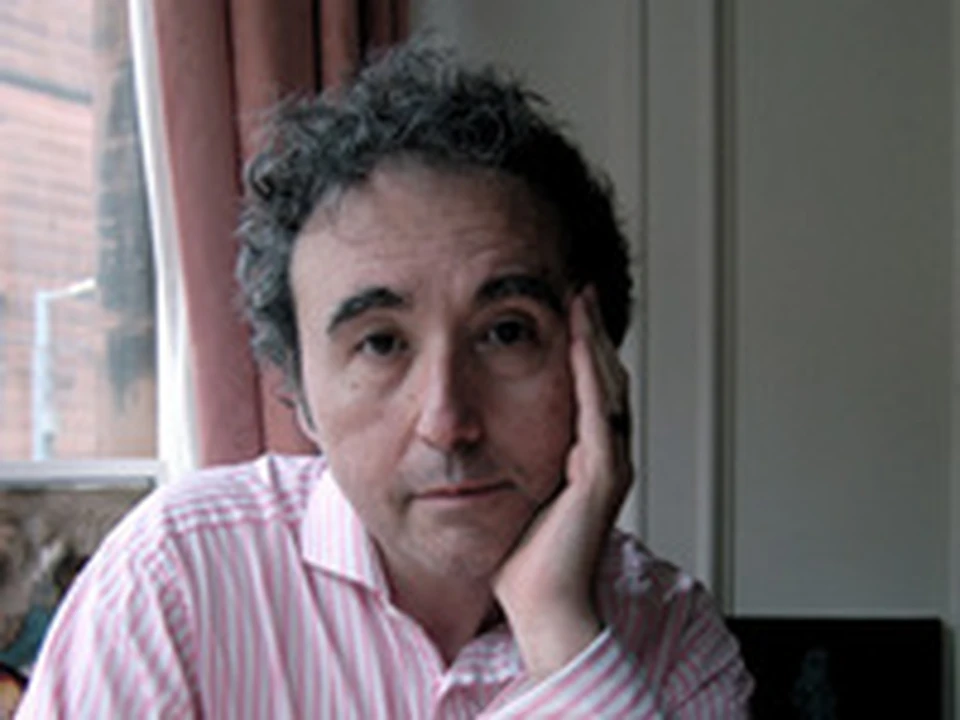 Slaughter Joe aka Joe Foster, the producer of the Jesus and Mary Chain, Primal Scream, My Bloody Valentine, a founding member of The Television Personalities, owner of Rev-Ola Records and PoppyDisc , two labels with a varied roster including The BMX Bandits, St. Deluxe, Eugene Kelly, speaks about his career and the state of music in Britain.
- Mr. Foster, you were noted for producing The Jesus and Mary Chain, Primal Scream, My Bloody Valentine. Whom do you remember prouducing?
- All of them! Of course, I was especially personally close friends with Primal Scream, and am to this day. Their ideas and artistic concepts were always way ahead of their time in so many ways, and they were always easy to work with in the studio. They are a bunch of very positive and talented people, whatever anyone might say. I also got on very well with the Jesus and Mary Chain. They too were very positive and focused people, who spent so long in isolation thinking about how their music was going to be that they were very easy to work with--there was no question in their mind of where they were going.
- You produced the Classic first Jesus and Mary Chain single "Upside Down". What were your first impressions of the band?

- My first impressions were that they were nice guys from a small town outside Glasgow....eccentrics and music obsessives, much like ourselves at the label. They were a perfect fit for us artistically, business-wise, and personally. They were brought to us by Bobby Gillespie (Primal Scream) and Sheer Taft who had met them at a show they played in Glasgow at Rooftops club, where their insanity and the hatred directed towards them by the dadrockers and record geeks impressed Bobby and Tafty mightily.
- Any memories of the early days of Creation Records.
- We started the label on a whim in a small DIY kind of way in order to put out our music and that of our friends. We were not taken seriously by the London crowd at all. Alan McGee and I, Dick Green, and sometimes Bobby Gillespie or someone else from one of the bands on the label would come and help with putting records in sleeves, fold-over plastic bag sleeves. The art work on these sleeves was done either by ourselves or various of our close friends...printing was organized by Bobby Gillespie. Most of us had other jobs on the side at that time too. It was a lot of fun. We played gigs, put gigs on, ran the Living Room club where we put on all the cool bands...we had club nights where we DJ'd. There was a lot of stuff going on then in London.
4.The Creation Records documnetary "Upside Down" was issued recently. What are your impressions about the film? What would you like to edit, correct in the film if you could?
I think the film, directed by our friend Danny O'Connor, is excellent! It captured the spirit of the label and of the people involved much better than anything else had previously. What I would change...hmm. It's Danny's movie, I wouldn't want to change anything! I really like it as is and think it's brilliant.
- You were a founding member of The Television Personalities. Any memories of the early days of the band.
- We were kids in a band and were unexpectedly very successful on some levels....it was a lot of fun, we got to travel everywhere, do pretty much what we wanted. It was a great experience for kids to be having. Later things got rather darker...rather bizarrely, we thought people didn't seem to want us to grow up, which I think is an extraordinary attitude to have towards young artists and performers who have to develop as people and as artists.
- Alan McGee said that in the 90s you brought Belle and Sebastian to Creation after they released "Tigermilk". What happened? And what do you think about Belle and Sebastian?
- I brought Belle and Sebastian in as a publishing project. Unfortunately, Creation and Belle and Sebastian moved in different ways before anything could be finalised. I know the group personally and think they're very nice people...I like them very much.
- What was the reason for the Slaughter Joe character?
- . Slaughter Joe was a name that Alan McGee and I just made up over a whole bunch of drinks one afternoon...there were a ton of nutty suggestions that got increasingly insane until we decided on Slaughter Joe as sounding suitably crazy but not TOO crazy, haha. The Slaughter Joe project came about in a slightly cynical way...Alan felt that after the Jesus and Mary Chain becoming a phenomenon, that everybody would be doing records in that vein...and it would probably be best for us to make a few records of that type in order to capitalise on our own hard work and artistic endeavours. I cut the record with myself on guitar, various electric violas/drones/noises, Frank Sweeney on the proper musical electric viola (both of us sounded like a jet plane taking off...it was marvellous), Alan McGee played bass guitar and Alec Palao (The Stingrays, The Sneetches, The Flaming Groovies, The Chocolate Watchband...he also played bass with the Go-Betweens for a short while) played drums. We cut the Slaughter Joe single, I'll Follow You Down, and the Meat Whiplash single, Don't Trip Up, in adjoining studios and Don't Trip Up was produced by the Reid brothers (of Jesus and Mary Chain). Being in adjoining studios there was a lot of rivalry and mutual sabotage of sessions--all in tremendous fun, not in a spiteful way or anything like that. The Slaughter Joe single did fantastically well--top or near top of the indie charts that week, it was quite a big deal--and the Meat Whiplash single did very well, too. I occasionally cut more tracks for the Slaughter Joe project and would use them here and there for different purposes. It's still a surprise to me that the Slaughter Joe projects amounts to maybe a week and a half in the studio in total, and people still act like it was a major incident in my life! Haha!
- How did you feel about the controversy caused by the Tvps sense of belonging single, and especially the sleeve as its probably the best 45 the band ever issued and was buried.
- We felt that the ghastly indie-schmindie world of Rough Trade had it's usual condescending attitude towards us and simply didn't want us to grow up. I found the image, which is a close up portrait of an abused girl. This was during a time in which child abuse wasn't openly discussed or acknowledged whatsoever by the public, so it caused quite a ruckus in the media. The purpose of it was to illustrate that we were now writing about the darker side of childhood, which a lot of the songs on The Painted Word album addressed. The cover didn't only disturb the general public, but also a number of our fellow label mates and other recording artists. I felt the controversy was a storm in a teacup, basically....simply stirred up because nobody took us seriously, they saw us as naive teenage boys, which we weren't.
Instead of taking seriously any subject we as young men felt strongly about, the label we were signed to at the time, Rough Trade, and all the people around them would treat us like silly little boys, so the result was that we left Rough Trade Records...we couldn't stand it anymore. Recently, Richard Boon (former Buzzcocks manager who was then working at the Rough Trade label) was talking to somebody about how he admired me for standing up for my cover design despite being ridiculed and made a fool of in front of everybody.
- Your label; Rev-Ola Records, specializes in reissues. And the label issued Nick Garries debut album, The Nightmare of JB Stanislas. How did you dig up this album and why did you decide to Re-issue it.
- I dug up the album from the forgotten limbo where it was, as I have so many others....this is something that all the people at Creation had in common. We were great explorers and discoverers of music, both new and old. I reissued that album because I thought it was a magnificent record. Some of the cream of French pop and classical musicians play on it, with contributions from legendary characters like Micky Baker and Eddie Vartan. It just needed to be out there again.
- PoppyDisc specializes in the release of noncommercial and of cult artists. What are your aprinciples of selection? And what do you think of modern British music and is there any innovation out there still?
- I wouldn't call the music we put out "non-commercial". The A &R policy is identical to that of Creation. We put out records by artists who are extraordinarily good at what they do. It is up to us collectively to transmit this artistic vision to the public and make it sell. As for British music, I think as a whole, it seems to be in a sort of hiatus period at the moment. I think people miss having an all-encompassing cultural force like Creation Records....it was more than a record company. It was a way of life! That's not to say that nobody here in the UK is up to anything interesting. There are certainly a handful of innovative artists bubbling under the surface. Belbury Poly, The Telescopes, The Focus Group, Gruff Rhys, Cate Le Bon, Spectrum....I'm currently producing The Method One, I think they're pretty great. Sterling Roswell (ex-Spacemen 3) is doing interesting stuff, as is Will Carruthers (also ex-Spacemen 3). I'm looking forward to hearing what Primal Scream will do next...I've heard some great reports of their current demo session activities. I'd like to think there are more of these interesting artists out there, just waiting to be discovered. We're looking forward to re-writing history, yet again! Be reasonable, demand the impossible!
You can find all news of PoppyDisc here: http://poppydisc.com
Video you can see here